meet the board of founders
Discover why we created Forbidden Colours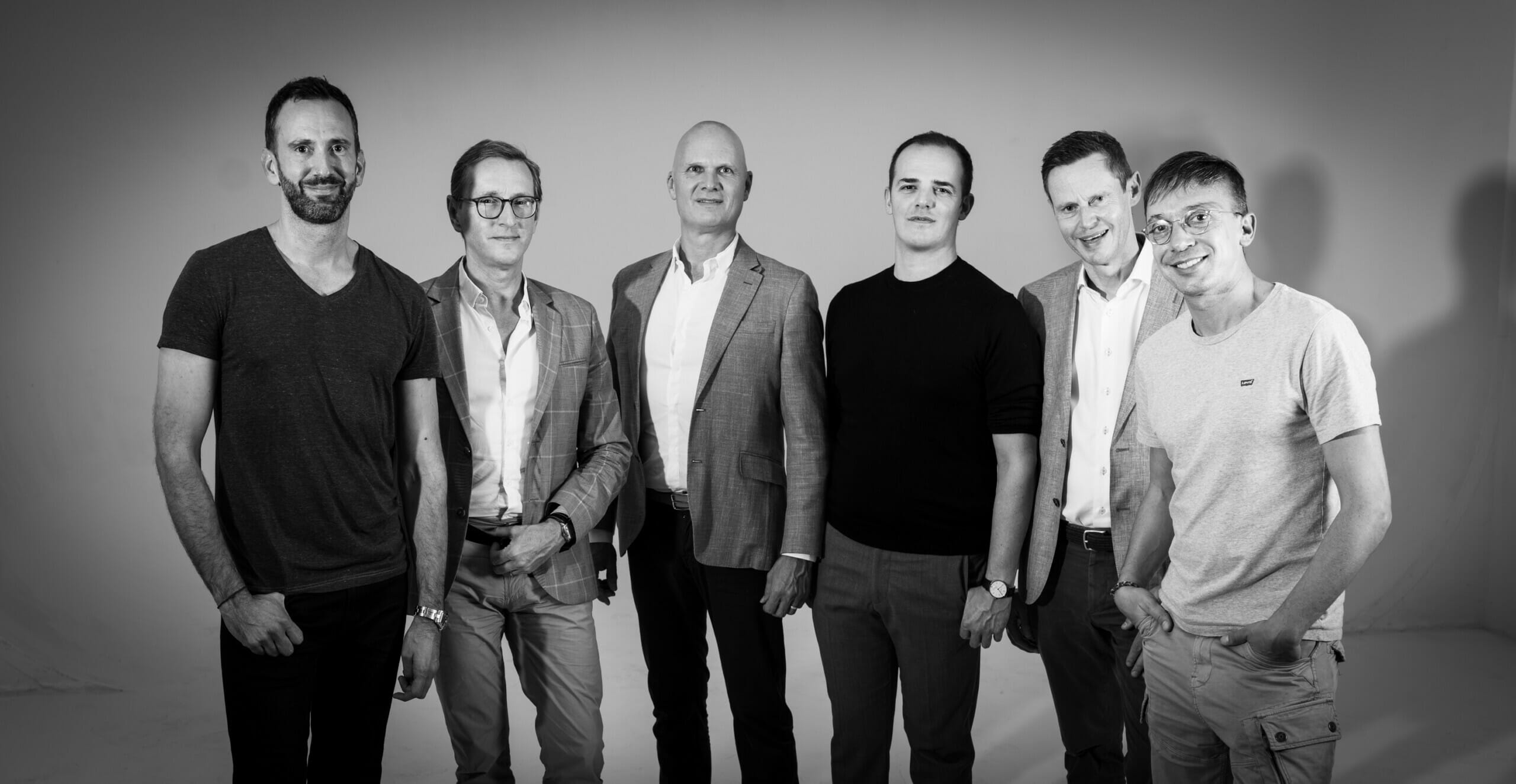 By & For LGBTIQ+ People 
In 2018, 6 gay friends from Belgium came together. They concluded that although they were having successful careers in arts and business, too many people within the LGBTIQ+ communities in Europe were enduring injustice. Fully understanding their privileges, together with the King Baudouin Foundation, they founded Forbidden Colours.
Read their stories bellow.
Communications Director, Automotive
Gabriel Goffoy
I'm grateful that my family, friends and colleagues never question or judge my homosexuality and accept me and my husband for who we are. I know many people fought for the rights we have today and I think it is the responsibility of those who live in freedom to continue the fight for equal rights for all LGBTIQ+ people for whom their sexual identity still is a struggle.
Too many LGBTIQ+ people still face discrimination, prosecution, exclusion, torture and even execution. Therefore I want to thank the founding members, members of the steering committee, all our ambassadors and people who support Forbidden Colours in our mission to make the world a better place for all LGBTIQ+ people.
Speaker & Executive Creative Director
Benoit Vancauwenberghe
Speaker & Executive Creative Director
Benoit Van- cauwenberghe
I am 41 years of age and have been married to the man of my life for 20 years now. My family has always supported us and I was able to get the job of my dreams. I am one of the lucky few because my life could have taken a very different turn. 2500 kilometres away from here, outing yourself as LGBTIQ+ results in jail time without a trial. A 2-hour flight away from Brussels, people get beaten to death for holding hands with the one they love.
2 streets from where you live, people could be banned from their homes because they are seen as abnormal by their families.
Silence is no longer an option. While I am blessed to be able to live my life as the person I am and want to be, others live theirs in fear. No one deserves a life consisting of denial, lying to yourself and trying to be someone else. It's my turn to help others claim their identity because everyone is worth fighting for. Forbidden Colours is about encouragement, about embracing yourself and being proud of who you are.
We know there will not be a magic day when every identity is suddenly accepted but by showing our true colours with pride, we will get as close to that day as possible.
Architect and founder of Arcanne
Gregory Hye
We're all different. We're all the same. We're all abnormal. We're all normal. Being gay has become for me a non-subject, thanks to my family, my friends, my city. I'm conscious that this privilege is fragile and I want to commit myself to the defence of those everywhere in the world who still have to fight for who they are. Through my commitment, I want those who point fingers to question their own morality.
Art22 Gallery founder
Didier Brouwers
Being happy with my own difference and able to express myself freely in my professional and private life have always been a goal in itself. I grew up in a rather tolerant environment where conflict called for dialogue, even though homosexuality was something new to be tamed, easily or with difficulty, for those around me.
When I made my coming out, someone close to me made the essential decision to change her sexual identity. During our respective journeys as "battle companions", I have come to see the extent to which an assumed sexual identity is key to one's life, whatever the price to pay, despite the "battles" that shouldn't even exist in contemporary society in the first place.
Forbidden Colours is above all a noble and indispensable mission aiming for tolerance, respect for oneself and for others, in other words, the foundations of a just and altruistic society. I know how fortunate I am to live in agreement with an identity that is my own. Today I want the fair return of this fortune in line with the essence of one's existence, i.e. a free and normal identity. What good would life be if philanthropy and altruism were to fail it?
Opera-intendant
Peter de Caluwe
Equal rights are the basis of living together in harmony. It has always been my adagio that every human being deserves the same rights as those I dare claim for myself… .
Where this moral basis of democracy is now widely accepted, it is still different when it comes to LGBTIQ+ rights. Not everyone understands that sexual choices are a choice of identity and self-respect and that others have no right to claim anything as regards another person's affections.
Already from a very young age I have been active as a conscientious objector and gay rights activist, not in an aggressive or provocative way but just by walking the talk about living together in peace and respecting others for who they are. I also try to set an example as a gay man with a publicly respected private and professional profile, showing tolerance for all opinions, except intolerance. It is this intolerance our projects want to address. Too many youngsters are forced to keep secret about their identity. Forbidden Colours wants to help them to fully accept their sexual identity.
Noble Purpose entrepreneur & activist
Olivier Onghena-
't Hooft
Being gay was and is a non-issue for me. Actually, I see it as a beautiful thing to be able to be who I am.
From a very young adult age I adopted the attitude "If you have a problem with me being gay, that tells more about your limitations than about me being the human being I was born!" My homosexuality has never prevented me from doing what I wanted to do, from being aware and from becoming successful.
That self-confidence grew through the support of my grandmother, my environment and the liberal system in which I live. It has not always been a walk in the park but ultimately I'm living a fulfilled life with the man of my life.
I find it essential that all gay men and women, human beings like anybody else, can live the life they want to live, without having to fear of being discriminated, being pointed at, put in jail or killed. I want any gay man or woman to enjoy the same freedom. It is part of my purpose in life to help others to live without boundaries or limitations, to be respected for who they are, getting the same opportunities as anybody else without suffering injustice or discrimination.
supporters from the start
Forbidden Colours exists thanks to the support of these wonderful people
thank you for your hard work and commitment