Making a change on a daily basis
Discover our executive team
Executive Director
Forbidden Colours NPO
Rémy Bonny
During my many researches and advocacy work in Eastern Europe, I started understanding the privileged position I was living as a Belgian LGBTIQ+ person. Too many LGBTIQ+ people still have to live in the closet in our European Union. Many of my friends in Poland and Hungary had suicide attempts when they were teenagers. Hearing their stories breaks my heart every time. My life's work is making sure that the stories of the many LGBTIQ+ teenagers that lost their life will never be forgotten.
Being a representative of our diverse community is the biggest honour of my life. From rural villages in Georgia, Ukraine or Poland to the corridors of power in Brussels and Washington, our struggle for equality is what drives me day and night.
With Forbidden Colours, I am at the disposal of the European LGBTIQ+ communities. With making the LGBTIQ+ movement more self-sustainable all around Europe, we want LGBTIQ+ people to create their own path towards equality and success.
Outreach & Policy Officer
Forbidden Colours NPO
Vincent Reillon, PhD
Trained as a physicist specialised in iridescent colours, I learned a lot about rainbows. Yet, my coming out opened the doors of a new rainbow world. A safe space in which I healed from the guilt, the shame and the fear that growing gay in an cisheteronormative world had infused me with. It became obvious to me that I wanted to act and engage to make sure no LGBTIQ+ people would never have to go through that kind of trauma anymore.
Within Forbidden Colours, I bring my experience as a former researcher, analyst, and diplomat in EU policy to try and secure LGBTIQ+ people's access to their human rights. A humongous challenge, even given the progress of the last 20 years. But a mission that I embrace with enthusiasm and determination.
Advocacy officer – Southern Europe
Forbidden Colours NPO
Séverine De Bruyn
Nowhere have I been welcomed so warmly as in the LGBTIQ+ community in Italy. It feels like home. Many women in the community are like family to me. Their stories taught me that we don't have the same rights everywhere. The attacks from the anti-gender movements, the government, religion – to name just a few – are numerous.
I will continue to highlight this injustice as long as my friends and everyone else from the LGBTIQ+ community do not have the same rights as me in Belgium.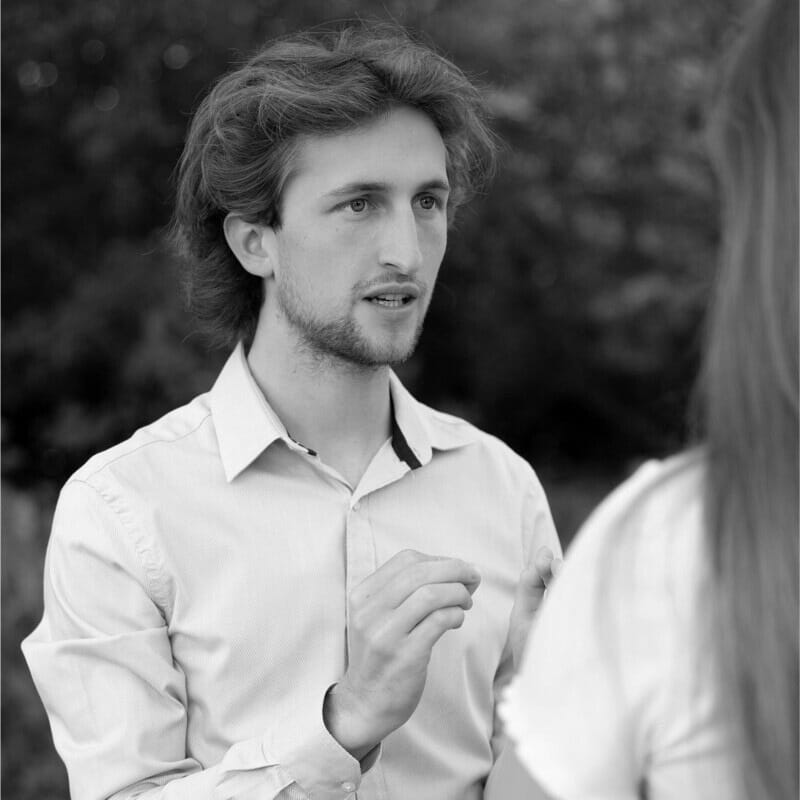 Master's student, Diplomacy
Sciences Po, Paris
Thomas Vandenschrick
We sometimes tend to think that the ultimate objective of queer advocacy is 'simply' equal rights, but we cannot settle for a society where everyone is theoretically equal but where discrimination and marginalization is still prevalent. The rights of the LGBTIQ+ community in the EU are threatened and I am beyond excited and honored to join FC until 2024 in order to combat the ones who tirelessly try to erase the unerasable.